Full Service Orthodontic Laboratory
We Accept Scans From Across Canada And Offer Fast Shipping
Exceptional quality and fast service for orthodontic appliances that help patients with alignment, development, retention, space maintenance, and much more.
Browse Our Orthodontic Appliances
Dental And Orthodontic Appliances
Solutions For Dentists And Orthodontists
Our team is committed to using the latest technology to create innovative appliances that are sure to satisfy the needs of your patients. We strive as an orthodontic laboratory to make your procedures as hassle-free as possible, which is why we offer fast order processing, prompt delivery, and no hidden fees or extra costs.
We also offer a wide choice of colours and designs to customize appliances for any age group, while investing in the future with digital dentistry. Our state-of-the-art equipment delivers higher quality products with greater reliability and turnaround times for many CAD services, including:
3D scanning and printing
Digital tooth placement technology
Digital placement of brackets
We consistently improve our dental lab services to match the technological advancements made in the industry in order to add convenience to your everyday dental operations.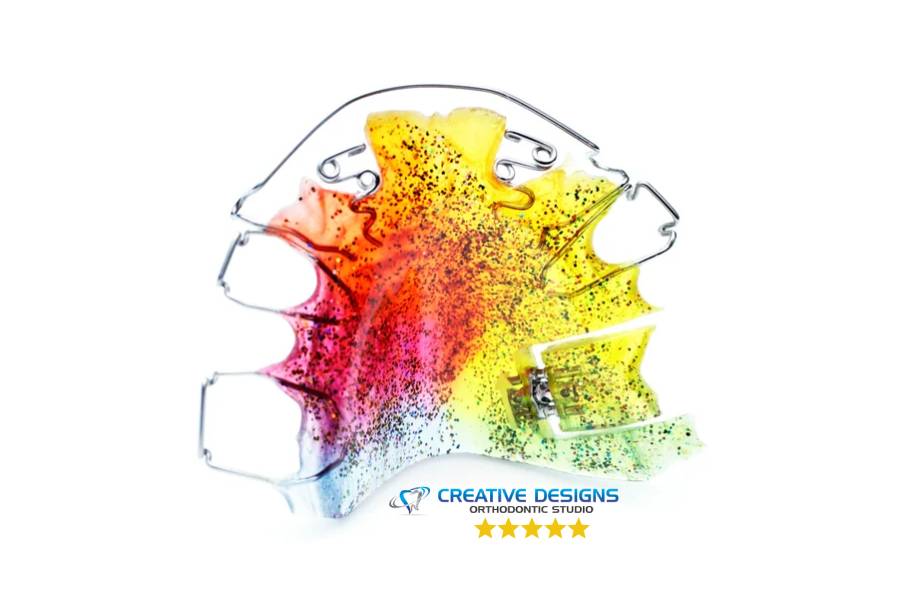 Browse Our Newest Products
Here at our dental lab, we strive to always be on the forefront of innovative, high-quality orthodontic appliances. To achieve this, we always update our selection of appliances with the latest appliances. If you see something you like, we encourage you to contact us to learn more or order an appliance for your patient.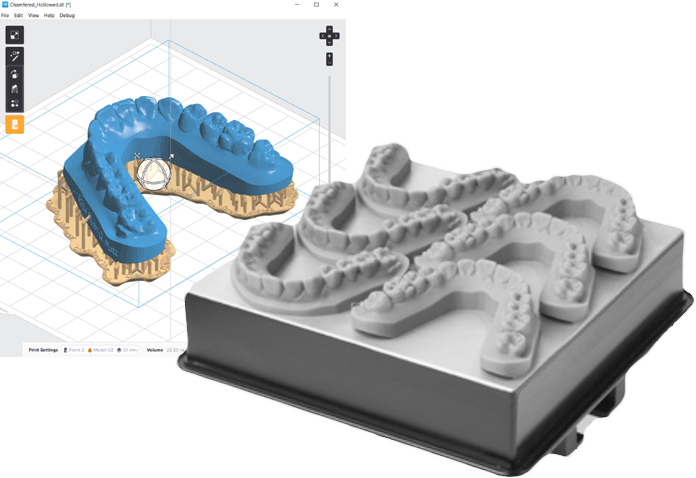 Improve Your Practice With Our Orthodontic Appliances
For over a decade now, Creative Designs Orthodontic Studio has been focused on supporting dentists and orthodontists with the best possible appliances for their patients. We take a hands-on approach to all of our clients and deliver extraordinary services that will achieve perfect smiles.
Our team never settles for anything less than the best. Your patients shouldn't accept suboptimal solutions – so why should we? That's why we assert absolute quality control over every case we ship to guarantee nothing but the highest grade product.
Our wide range of appliances, affordable and consistent pricing, and friendly customer service delivers an experience that is second to none. Let us work together to surpass expectations and maintain the highest possible standard of quality.
Creating Your Patient's Perfect Smile Starts Here
Browse our collection of innovative orthodontic appliances to find the perfect solution
View Appliances
Now Offering Secret Smile Aligners
We are so proud to announce that we are now offering aligners from Secret Smile. These aligners help with your patient's tooth misalignment and offer a more convenient and less obtrusive alternative to braces.
What makes these such a great alternative to braces? Well, these aligners are virtually invisible and are incredibly comfortable, allowing for gentle movements as your patient goes about their day. The aligners gradually shift teeth and are easy to remove so your patient can eat and brush their teeth. Visit the Secret Smile website today to order an invisible aligner for your patient.
Learn More About Secret Smile Aligners
Join The Digital Dentistry Revolution
Digital dentistry refers to any dental technology that makes use of digital or computer components. At Creative Designs Orthodontic Studio, we utilize innovative digital dentistry tools to manufacture high-quality dental appliances that are used by dentists and orthodontists across Canada.
New dental technologies offer us innovative ways to solve any issue with reliable appliances. Whether it's with digital study models, indirect bonding, digital archiving, and/or printing and scanning, we provide dental solutions that are perfectly tailored to your patient's needs.
The innovative technology in our lab allows us to serve more dentists and orthodontists without sacrificing the quality of our dental appliances. Call us today to learn how our dental lab can benefit your practice.
Who Says Orthodontic Appliances Can't Be Fun?
We understand the desire people have to showcase their personality in all aspects of life. Whether it's by placing a sticker on your laptop or getting a tattoo of your favourite sports team on your arm. That is why we give your patients the option to customize their orthodontic appliances with different colours or designs.
Why have a boring translucent white colour for a retainer when you go with a vibrant red or a zesty yellow? At our lab, we like to design products that encourage people to have fun with their orthodontic appliances. We encourage all of our clients to let their patients know that they can have fun with their orthodontic appliances. We can't wait to see what your patients want to do with their appliances!
FAQs From Dentists And Orthodontists
What Our Clients Say About Our Lab
Maryanne
Creative designs really helped me provide the customized care my patients need. Their work is very well crafted and thoughtfully designed. They are very good at working with you to get the appliance just the way you need it. Thanks for all your hard work helping me care for my patients!
Ziad
Excellent, on time service. I have been using Creative Designs for almost 9 years and had nothing but great experience. I use CD for all my orthodontic appliances . Their digital lab, implementation, and products are up to date and easy to integrate into a busy practice.
Mark
Excellent service and Quality! We have been working with Creative for 7 years and wouldn't work with anyone else!
Alexia
Great lab! Very knowledgeable staff. The only lab I work with for my interceptive ortho cases.